USANA Foundation Already Changing Lives
---
Practice makes perfect—or so your piano teacher would have you think. But the USANA True Health Foundation is setting out to prove that it doesn't take years of experience to make a difference. Still less than a year old, the non-profit organization has already made partnerships and donations that have affected thousands of lives. 



In its 10 months of existence, the Foundation has given aid to disaster victims and children in need all over the world. When a powerful monsoon hit the Philippines last August, flooding many of the islands, the USANA True Health Foundation partnered with International Relief Teams and donated $50,000 worth of much-needed supplies, such as food, water purification tablets, and rehydration salts.

When Hurricane Sandy swept through the Caribbean and east coast of the United States this fall, USANA stepped in with $30,000, which will be used to rebuild homes for the poor and elderly who were not insured. And when the island of Mindanao in the Philippines was hit again this December, destroying entire villages and claiming thousands of lives, we were ready with $10,000 to send to their aid.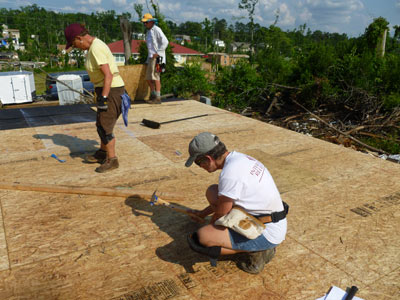 Each time a disaster strikes, we are ready to lend a helping hand. But our reach doesn't end there. Donations to the Sanoviv Medical Assistance Program fund will help people find the answers they need to get them back on the path to true health through alternative, holistic, and integrative health programs. Grant applications for this program will be online during the first quarter of 2013.

And for more than 10 years, USANA has worked closely with the Children's Hunger Fund (CHF) to provide food and supplies to children in need across the globe. In fact, to date we have given over $18 million in Usanimals™ and monetary donations—all thanks to contributions from people like you.


Yes, you are the ones who make this all possible. Your donations to the USANA True Health Foundation have provided relief to thousands, and with your continued assistance, we can expand our circle of aid to include even more people in need—especially during the holidays.

In honor of the season of giving, USANA Associate and Bench Grinder band founder Chris Collier is making a special offer. From now until January 31, 2013, all proceeds from the song "Alone on Christmas" will be donated to the Children's Hunger Fund through the USANA True Health Foundation to help children in need. The song can be purchased on most pay-for-music sites, including iTunes, Spotify, and CD Baby.

You can also give a gift through the USANA True Health Foundation "In Honor Of" someone else. It's a great way to give a gift that truly matters, and to recognize a loved one or someone on your team. Simply call Order Express toll-free at 1-888-950-9595 and they will get things rolling.

The Foundation may be new, but USANA's commitment to help those in need is not. Help us spread even more holiday cheer by making a donation to the USANA True Health Foundation, and together we can make an even greater difference in the coming year.